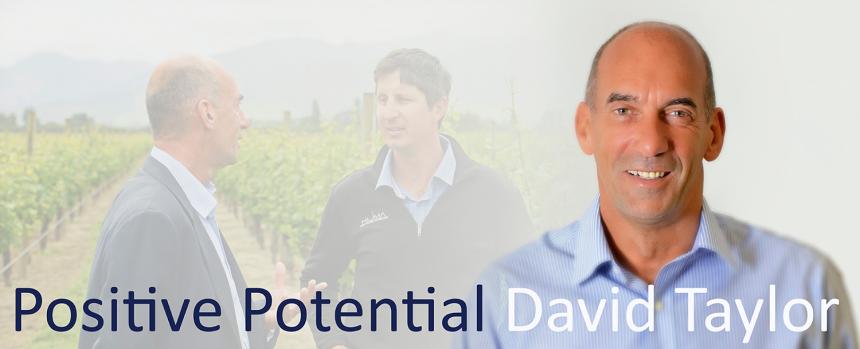 David Taylor - Principal
A career in Corporate Banking (as a former Chartered Banker with Lloyds Banking Group) gave David exposure to a wide and diverse range of businesses, sectors, and markets. David has a depth of skills that can be applied across any situation a management team or business might face. He has worked across the United Kingdom, Europe, Australia, and the Pacific, so brings an global perspective to the table - dovetailing with his knowledge of the unique New Zealand market.
An accredited Executive Coach, David is an accomplished practitioner in all types of facilitation and skills delivery.
David is a former accredited Mentor with Business Mentors New Zealand - an organisation funded by private business and Government, offering a structured mentoring service to New Zealand businesses employing up to 25 people. David is also a former Mentor for the Pacific Business Mentoring programme operating in Savaii and Apia, Samoa.
Previously a Board Advisor to Opportunity International Bank of Malawi (a microfinance organisation) for over four years, David supported strategic decisions and implementation, management skills, and technical workshops - for all levels across the organisation.
David has an innovative style and strong passion to help others develop, both on a individual and organisational level.
Accreditations and Memberships
Accredited Executive Coach - Institute of Executive Coaching, Sydney, Australia
Former accredited Business Mentor with Business Mentors New Zealand
Former accredited Business Mentor with Pacific Mentors, until cessation of that programme in December 2014
Former Chartered Banker - Chartered Institute of Bankers, Scotland
Positive Potential is recognised as a "Qualified Supplier", as an ISO Capability Mentor for the Ministry of Social Development (MSD). The Capability Investment Resource is a $31.65 million fund that will be distributed over four years (from 2012/13) to support a stronger, adaptable and more integrated social sector. Successful applicants will receive a grant to engage a Capability Mentor from the MSD Capability Mentors Qualified Suppliers List for an organisational capability assessment - and to work alongside them to develop an organisational capability development plan. We are delighted to support eligible applicants in this arena.
Positive Potential offers services that are registered with the Management Capability Development Voucher Fund.  Management Capability Development Vouchers are only available through the Regional Business Partner Network (RBP) Growth Advisors.  Vouchers may be provided to a business where the Growth Advisors have identified a need for management training as part of an action plan to support the business owner to grow and innovate their business.
For more information on the Management Capability Development Voucher Fund or to find your local Growth Advisor go to http://www.regionalbusinesspartners.co.nz
Awards
Lloyds Banking Group - Team Community Project, 2009
David co-led an initiative to build four houses for orphans at the Watoto Village of Suubi, Uganda (Africa). Three UK corporate businesses supported the fundraising of over NZ$175,000 and teams of their employees went to Uganda to personally work on the house builds. Lloyds' 140,000 employees were eligible for the award, and David was delighted this initiative was awarded the "Team Community Project of 2009".
HBOS Plc - Outstanding Individual Contribution To The Community, 2008
This award reflected a range of initiatives David led to help two charities – one caring for adopted children in Nairobi (Africa), and one a support organisation for those who had a family member with a terminal illness. In only nine months the two initiatives raised over NZ$625,000. David was selected, out of all 70,000 employees at HBOS Plc, to receive this honour.